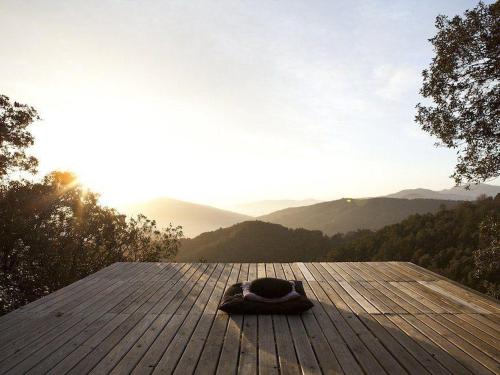 Relaxation, disconnection, nature, silence and rest are all synonyms of our farm. And the good service, the decoration, the large windows or the reduced capacity in addition to the sauna and the massage table *, the meditation room, the yoga space and the stage with views of the valley and the sunrise - where being able to make a salute to the sun- make El Puig an excellent retreat.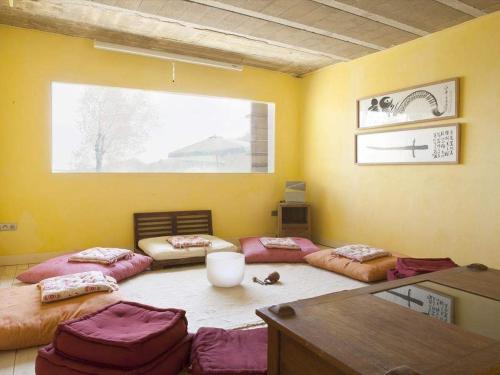 We also invite teachers, associations or small groups to spend a few days away from the noise. We put at your disposal a room of 50m2, bright, with parquet flooring, mattresses, pillows, stereo, chairs and views of the valley. In short with everything you need to do yoga, meditation, workshops, conferences, etc.
TERAPIAS
Terapias individuales , concertar con antelacion.Una hora 60€.

Terapia Myong Sang Chiyoo : Meditacion uno a uno, meditacion personal. Descubre como observar tu cuerpo , asociarlo con tus emociones y pensamientos. 45 minutos intensos de practica dirigidos personalmente de una forma individual.
Terapia SAAMA : Desbloqueo integral , con una de las terapias cuanticas mas potentes de la actualidad. Sorprendentes resultados.